This is a picture of Nevilles, Belgium.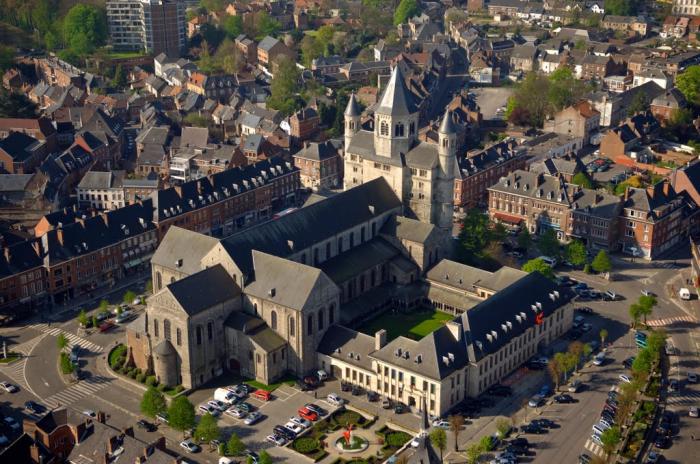 Specifically we see The Collegiate Church of Saint Gertrude. The building is an example of Romanesque architecture.This lovely church was consecrated in 1046. The saint in the name lived 400 years earlier, and now, we call her the patron saint of cats. This title is a modern fantasy.

March 17 is the feast day associated with St. Gertrude of Nivelles (626 to 659). Her portrayals include mammals but these look like mice or rats. One story holds that it was her bread that drove away rodents. It is possible that the vermin associated with her portrayals gave people the idea that she was associated with cats, or needed some, though her nunnery no doubt had cats to control pests.


In the words of Grace Elliot, "Gertrude is the patron saint of travelers, gardeners, and protects against mental illness…and rats. The latter is possibly where her association with cats began."

According to a Catholic site, Gertrude was a "Benedictine abbess, the daughter of Blessed Pepin of Landen and Blessed Itta of Ida. Itta founded Nivelles Abbey and installed Gertrude as abbess in 639."


Here is a nice portrayal: Gertrude in her hometown of Nivelles.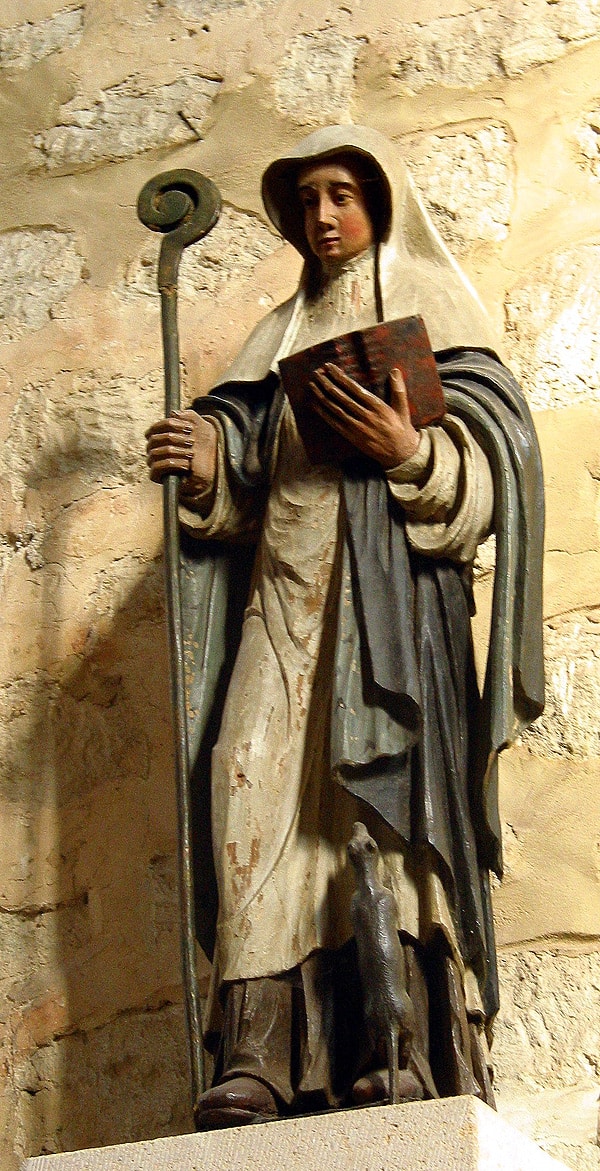 It could be a cat.