Utagawa Kuniyoshi (January 1, 1798 to April 14, 1861) was a Japanese artist, and is famous for his cats among other things. Here is a tiger and like many of his portrayals the swirl of stripes verges on transcending the frame.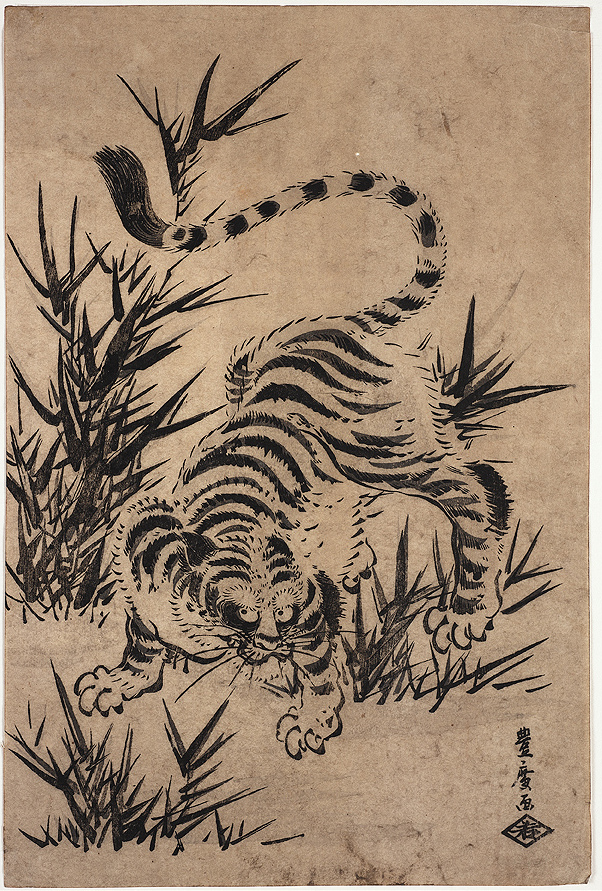 There are more of his cats on the cover of the book The Tiger in the House, (1922) a classic among the literature on cats, by a man who almost single-handedly created modern American literature, Carl Van Vechten. The book cover for a recent edition of Tiger in the House, uses Kuniyoshi artwork for the cover.
Utagawa Kuniyoshi knew well the difference between cats and tigers, despite the blurring apparent in the title of Van
Vechten's book.