We perhaps have not savored enough the inconsistencies among the beliefs of Arthur Conan Doyle (May 22,1859 to July 7, 1930): That the man who made deduction based on empirical evidence the lodestar for many westerners, also believed fairies existed because of a photograph he had seen. In his defense the manipulation of photographs was younger than their existence, and he could not have imagined the massive gullibility which now pervades the internet regarding cat photos, among other things. He is more innocent than those folks today who exclaim, "who knew cats like to skateboard." At least no fairies were frightened, abused, drugged, declawed, or defanged on Conan Doyle's suppositions.

In his heyday, this novelist could paint pictures almost as scary as the real life fates of our kitties today who may be forced to participate in the making of a video to collect "likes."

The various covers for Doyle's "The Brazilian Cat" hint at what a genuinely good story this fiction is.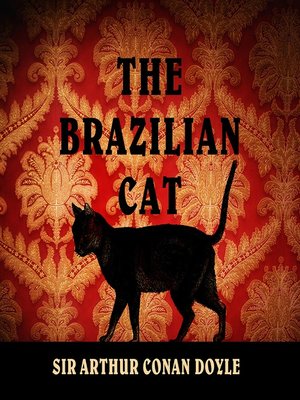 You can read this story free here.