September 1, (2016)
is the day,
Soren Stark's promotion to associate professor at NYU took effect. We learned this from a
news bulletin
from their "Institute for the Study of the Ancient World". And here's why:


Professor Stark studied Oriental Archaeology and Art History, Ancient History and (European) Art History at Martin-Luther-Universität Halle-Wittenberg. He received his doctorate in 2005 with a study on the archaeology and history of the pre-Muslim Turks in Central and Inner Asia which was published in 2008 as Die Alttürkenzeit in Mittel- und Zentralasien. Archaeologische und historische Studien (Nomaden und Sesshafte 6), Wiesbaden: Ludwig-Reichert-Verlag. His other works range chronologically from the Iron Age up to the pre-Mongol Middle-Ages and deal with various aspects of archaeology, art history and history in Central and Inner Asian as well as in neighboring cultural areas.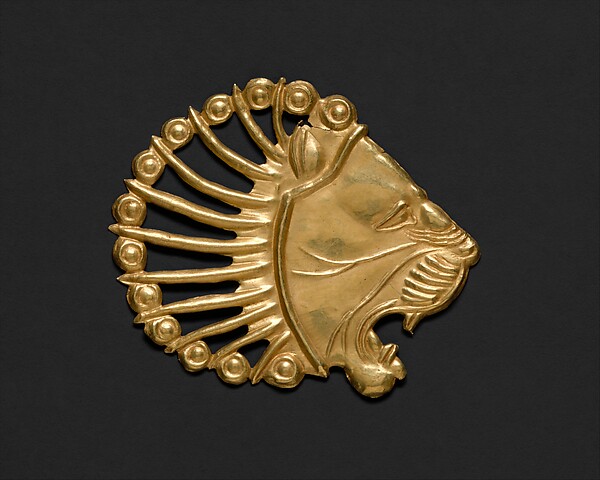 This piece is at the Met. They described it this way:
Applique in the shape of a lion's head:
Period: Achaemenid
Date: ca. 6th–4th century B.C.
Geography: Iran
Culture: Achaemenid
Medium: Gold

One of the Met's citations for this piece of art includes Stark:

Stark, Sören. 2012. "Elites and their Connections to the Outside World." In Nomads and Networks: The Ancient Art and Culture of Kazakhstan, exh. cat. edited by Sören Stark and Karen S. Rubinson. New York: Institute for the Study of the Ancient World; Princeton: Princeton University Press, pp. 119-126, fig. 7-20.
Currently...[according to the ISAW post, Soren Stark] is preparing a book on territorial fortifications in Western Central Asia (with forth-coming fieldwork in Uzbekistan). He is also co-editor of a Handbook of Central Asian Archaeology and Art which is presently under preparation at Oxford University Press.